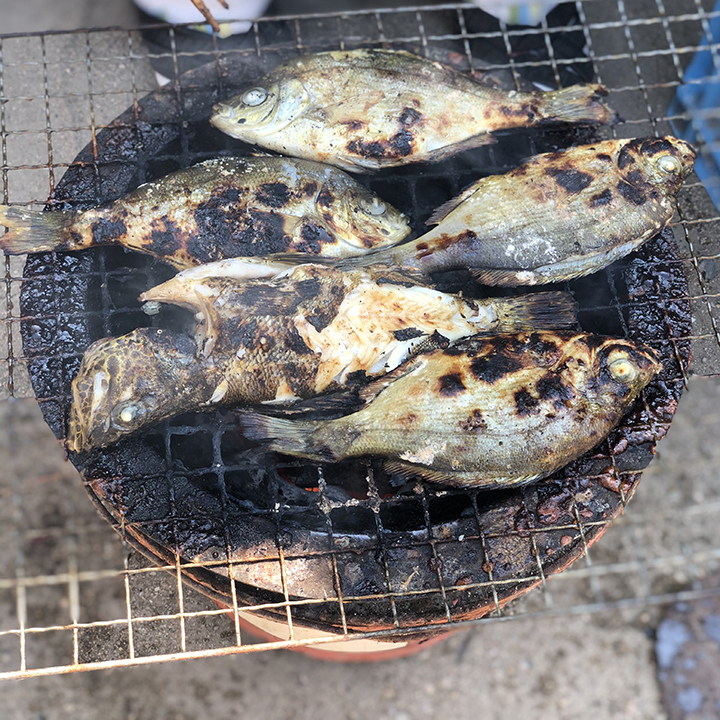 [Tanago] TANAGO
Tanago is a fish that lives in the seaweed is growing along the coast of Teshima, it is caught with a net. Summer is the best season for catching Tanago fish and it is not unusual to catch dozens of them at a time.
It is a white fish and has a delicious taste and is mainly grilled with salt. Since it is a fish that eats algae, a lot of Japanese will eat the liver and the locals will tell you it is delicious. The taste is similar to that of river trout that is often found and eaten in Setouchi.
They are very plentiful around the local islands but limited throughout the rest of Japan.
Supplier→ Fishing boat Hamanaka-maru 遊漁船浜中丸
【タナゴ】TANAGO
豊島の海岸で海藻が多く育っているところで、建て網で捕ります。夏が旬の魚で、一度の漁で何十匹も取れる時があります。白身の魚で旨味があり、主に塩焼きにして食べます。藻を食べている魚なので、肝の部分も食べられます。その苦みが美味しいという人がいます。味は、川魚の鮎に似た感じで、瀬戸内でよく食べられる魚です。
天然の魚が流通していますが、数が少ないため島でないと食べられない魚です。