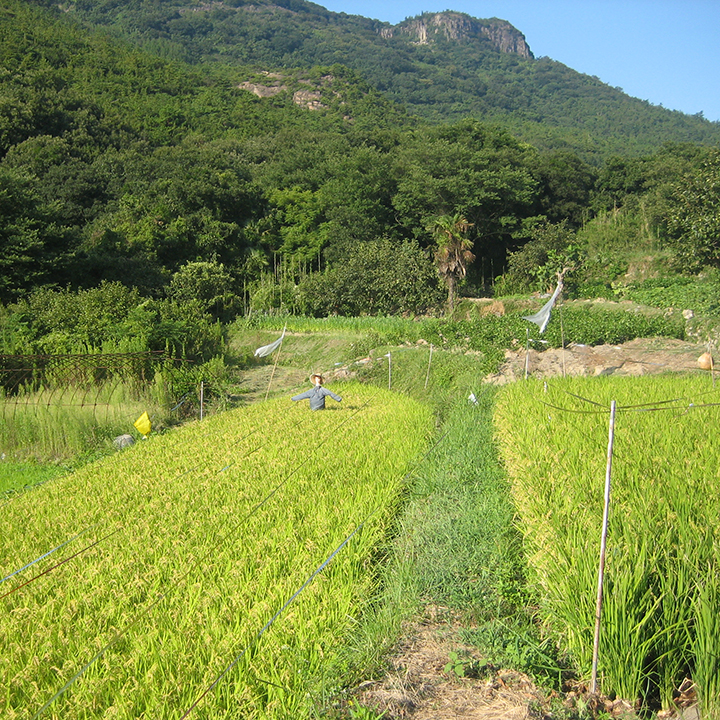 [Rice] GOHAN (Teshima)
There is fresh water in Teshima, and paddy fields can be maintained with that water. On the slopes of the island, you can see stepped paddy fields called "TANADA" terraced rice fields.
Teshima is not a famous rice producing area, but if you cook local rice with local water, it will be delicious.
Supplier→ Teshima rice farmer 豊島米農家
【米】GOHAN(豊島)
豊島には清水があり、その水で水田が維持できています。島の斜面地は棚田と呼ばれる、階段状の田んぼが見られます。
特に豊島はお米の有名な産地というわけではないですが、地元のお米を、地元の水で炊くと美味しく感じます。