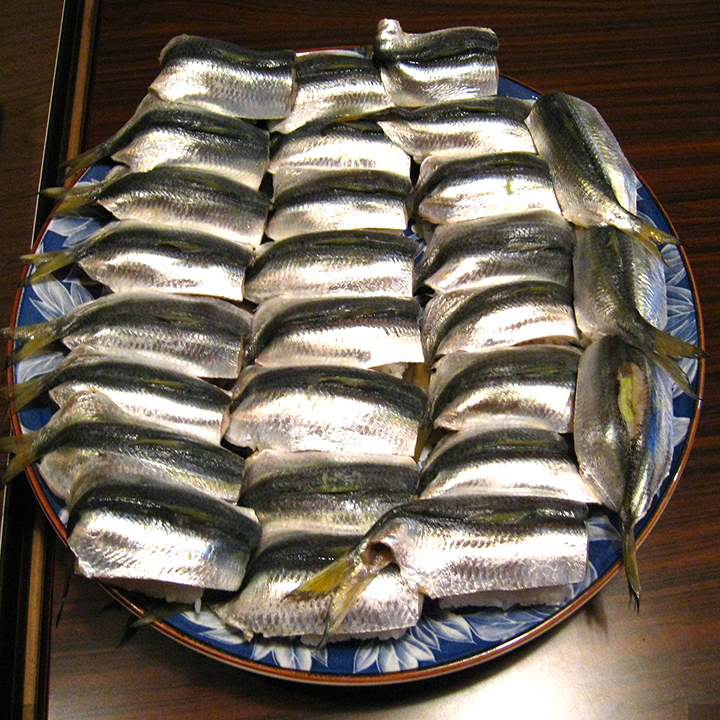 [Mamakari] MAMAKARI
It is a fish caught in a place with strong currents in the sea near Teshima and is mainly caught with a rod. It is a seasonal fish in early summer and is a specialty of Teshima.
Mamakari means "it's delicious enough to eat even if you borrow rice," and pickled Mamakari is a specialty of Okayama. Although it is a specialty of Okayama, the sea near Teshima is a very good fishing area for the mamakari.
It is a fish close to "Konoshiro" that can be eaten in eastern Japan (Tokyo). Although it is a small fish, it has a strong distinct taste. In Teshima Mamakari is grilled and seasoned with vinegar, soy sauce and sugar. It can also be eaten as Sashimi or Sashimi can also be pickled in vinegar.
Processed products associated with the Mamakari are available in the markets throughout Japan, but freshly caught fish is best and a dish that can only be eaten on the island.
Supplier→ Fisherman Ikuta 漁師生田
【ママカリ】MAMAKARI
豊島の近海の流れが強い場所で捕れる魚で、主にサビキの仕掛けで釣ります。初夏が旬の魚で、豊島の名物です。
ママカリには「ご飯を借りてでも食べたいほど美味しい」という意味があり、酢漬けが岡山の名物になっています。岡山の名物ですが、豊島の近海がとても良い漁場です。
東日本(東京)で食べられる「コノシロ」に近い魚です。小さな魚ですが、旨味の強い魚です。豊島では焼いた魚を三杯酢で味付けしたり、刺身または刺身を酢漬けにします。
加工された製品は流通がありますが、取れてすぐ料理した魚は、島でないと食べられない料理です。