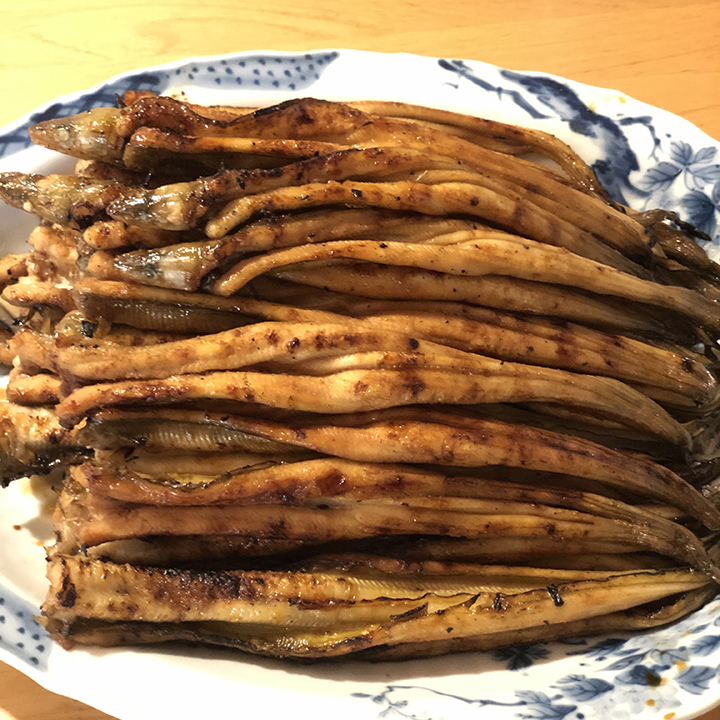 [Conger eel] ANAGO
Off the coast of Teshima, it is caught by a bottom trawl with nets. It is said that it is good fish to eat in summer because it is a fish that has high nutritional value to conteract the summer heat. It belongs to the eel family, but it's not as greasy as traditional eels. It is a specialty of Setouchi including Teshima.
To eat Anago, open it thinly, bake it over charcoal, then add sugar and soy sauce and bake it again.
It is a fish that can be eaten all over Japan, but in Teshima it is customary not only to eat grilled conger eel as it is, but also to mix it with mixed sushi.
Supplier→ Fisherman Ikuta 漁師生田
【穴子】ANAGO
豊島の沖で、底引き網で捕れます。夏の終わりが旬の魚で、栄養価の高い魚のため、夏バテに良いと言われています。ウナギの仲間ですが、ウナギほど脂っぽくありません。豊島をはじめ瀬戸内の名物です。
食べ方は、薄く開いて、炭火で焼き、その後、砂糖醤油をつけて、さらに焼きます。香ばしい香りが好まれます。
日本全国で食べられる魚ですが、豊島では焼いた穴子をそのまま食べるだけでなく、ちらし寿司に混ぜて食べる習慣があります。