The best fisherman on the island who loves the sea in his hometown
故郷の海を愛する地域一番の腕利きの漁師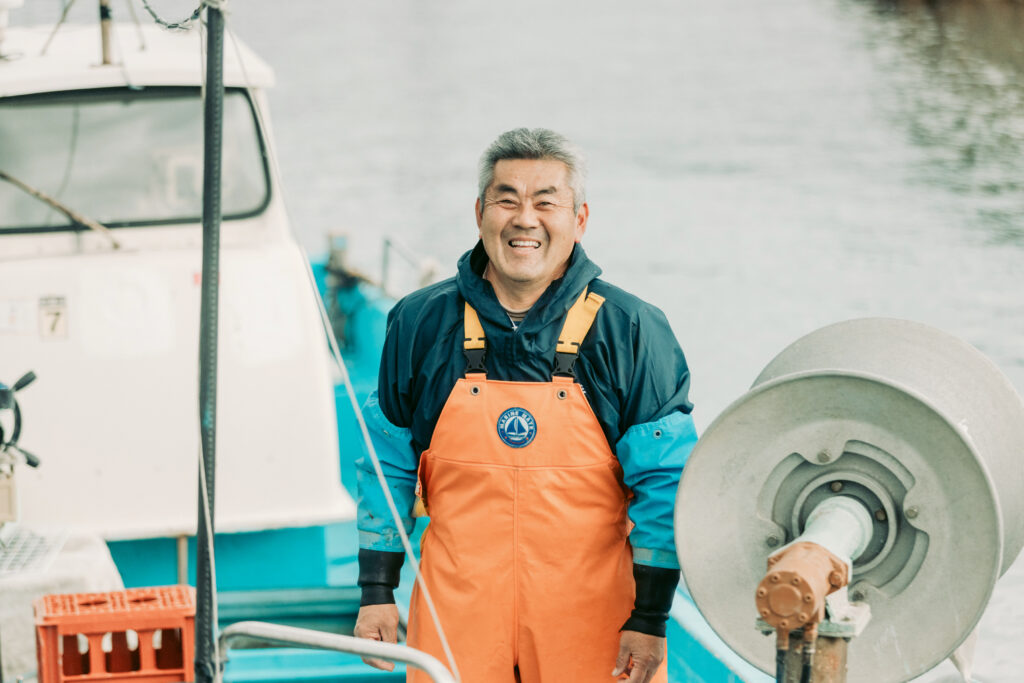 Mr. Ikuta, one of the few active fishermen in Teshima, lives in a quiet Kou village on the south side of Teshima. He is a skilled fisherman who has continued for generations, catching various seasonal fish in the sea near Teshima, shipping them to wholesale markets in Kagawa prefecture, and selling them to local inn, Minpaku.
His target fish are rockfish, sea bream, mackerel, tanago, octopus, sea bass, and various other fish, each of which uses unique fishing gear and fishing methods. If you are interested in fish and look at his SNS, I think that the voice of admiration will not stop.
At "Fisherman Minpaku Ikuta", which he runs, we provide a fisherman experience where guests can be guided to fishing and the fish they catch can be cooked and eaten together. He loves the island and knows the sea of ​​the island, and his unadorned warm hospitality is popular, and it is an inn that is visited by many repeaters every year.
 豊島では今や数少ない現役漁師の一人である生田さんは、島の南側にある静かな甲生集落に住んでいます。彼は先祖代々続く腕利きの漁師で、豊島近海で季節ごとの様々な魚を捕り、香川県内の卸市場に出荷したり、地元の民泊業者などに販売したりしています。
 彼の狙う魚は、メバル、タイ、サワラ、タナゴ、タコ、スズキ、その他さまざまで、それぞれに独特の漁具や漁法を用います。魚に興味がある方が彼のSNSを見れば、感嘆の声が止まらないのではないかと思います。
 彼が経営している「漁家民泊生田」では、宿泊客を漁に案内し、採れた魚を一緒に料理して食べることができる漁師体験を提供しています。島を愛し、島の海を知り尽くしている彼の飾らない温かなもてなしが人気で、毎年訪れるリピーターが多い宿です。